Mount's Bay has been acclaimed as one of the 'Most Beautiful Bays in the World'. It is a praise that is richly deserved by this vast stretch of glittering water and its spectacular coastline that runs in a great arc from Land's End to Lizard Point. As a member of a prestigious world-wide association, Mount's Bay is often compared with Paria Bay in Venezuela, San Francisco Bay and Cape Cod in the United States and Santorin Bay in Greece.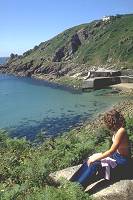 Majestic cliffs, rocky coves, pristine sandy beaches and crystal clear seas vie with the heather and gorse of the moors and early Christian and Bronze Age sites to form a landscape that is the heritage of a proud culture, and a source of inspiration for artists, writers and poets.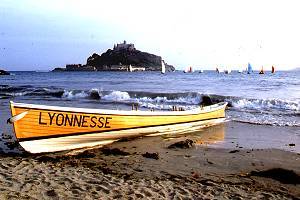 Ancient fishing villages, cliff-top walks, sub-tropical vegetation and a wealth of industrial and maritime heritage combine with early Christian history and Celtic legend to make the district surrounding Penzance a fascinating area.
The coastline of coves and caves, the area's history of smugglers and wreckers and its long tradition of music and song, inspired Gilbert and Sullivan to name one of the most famous of their productions - "The Pirates of Penzance".